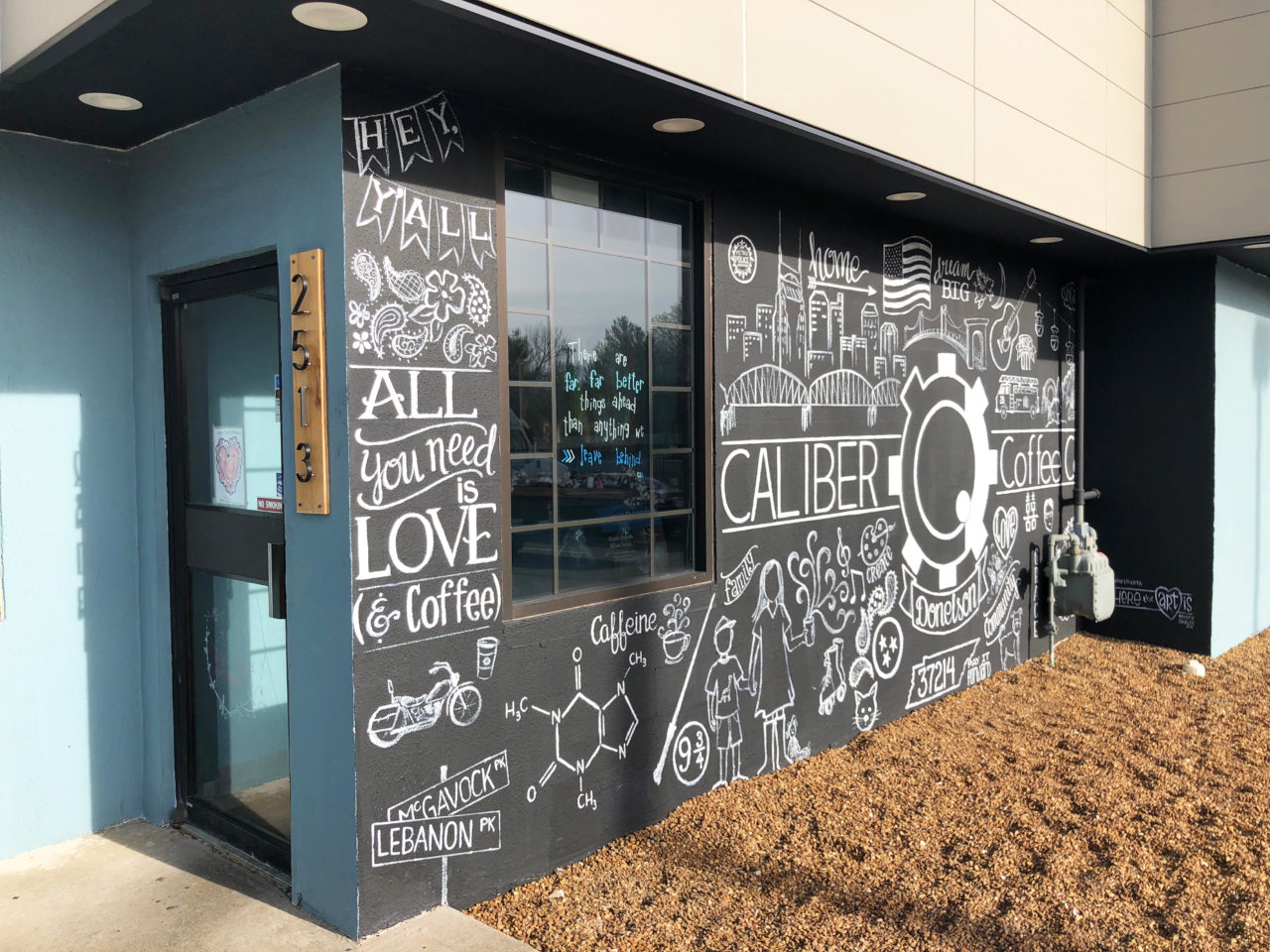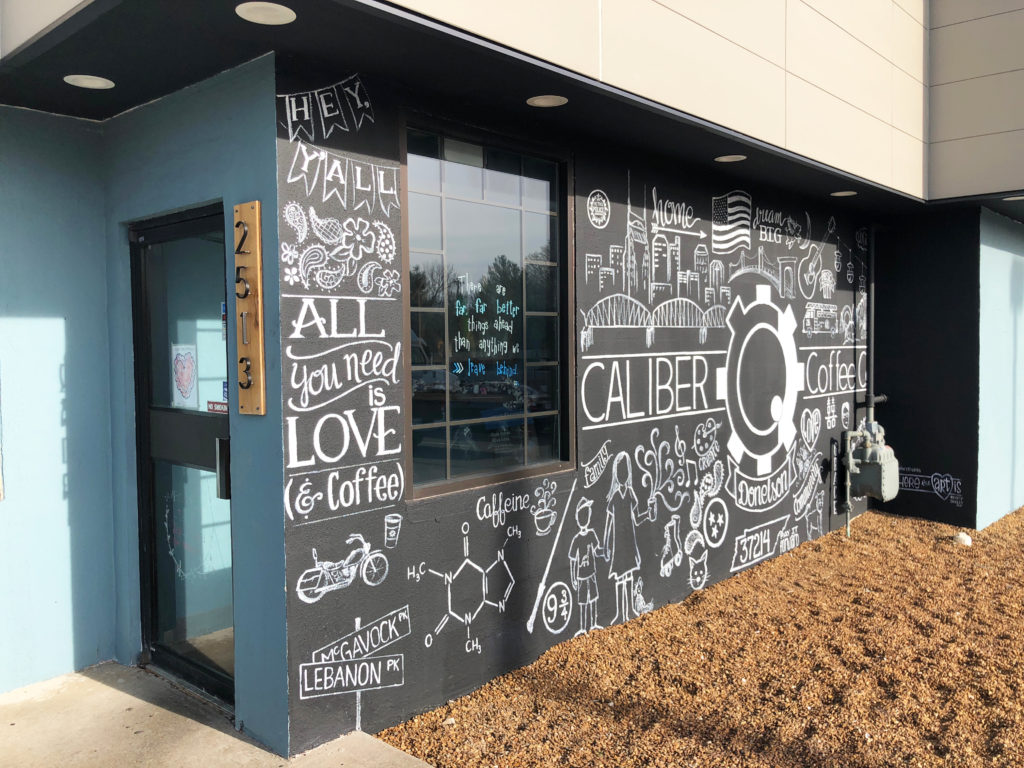 Tell us about your shop, Caliber Coffee Co., and what makes you guys unique? 
Caliber Coffee Co. is a community centered cafe. We live, work, and play in the Donelson community, we're just regular people with a heart to serve our neighbors and be more than just a cafe to quench thirst and shake hunger; but to offer the intangible: belonging, inclusion, friendship and connection.

What's the best thing on the menu, in your opinion?
Since day 1 our most popular drink item has been our Butterbeer Latte, and the most popular food dish has to be our chicken salad sandwich with tarragon and green grapes; the perfect balance of savory herb roasted chicken and fresh sweetness on a flaky buttery croissant.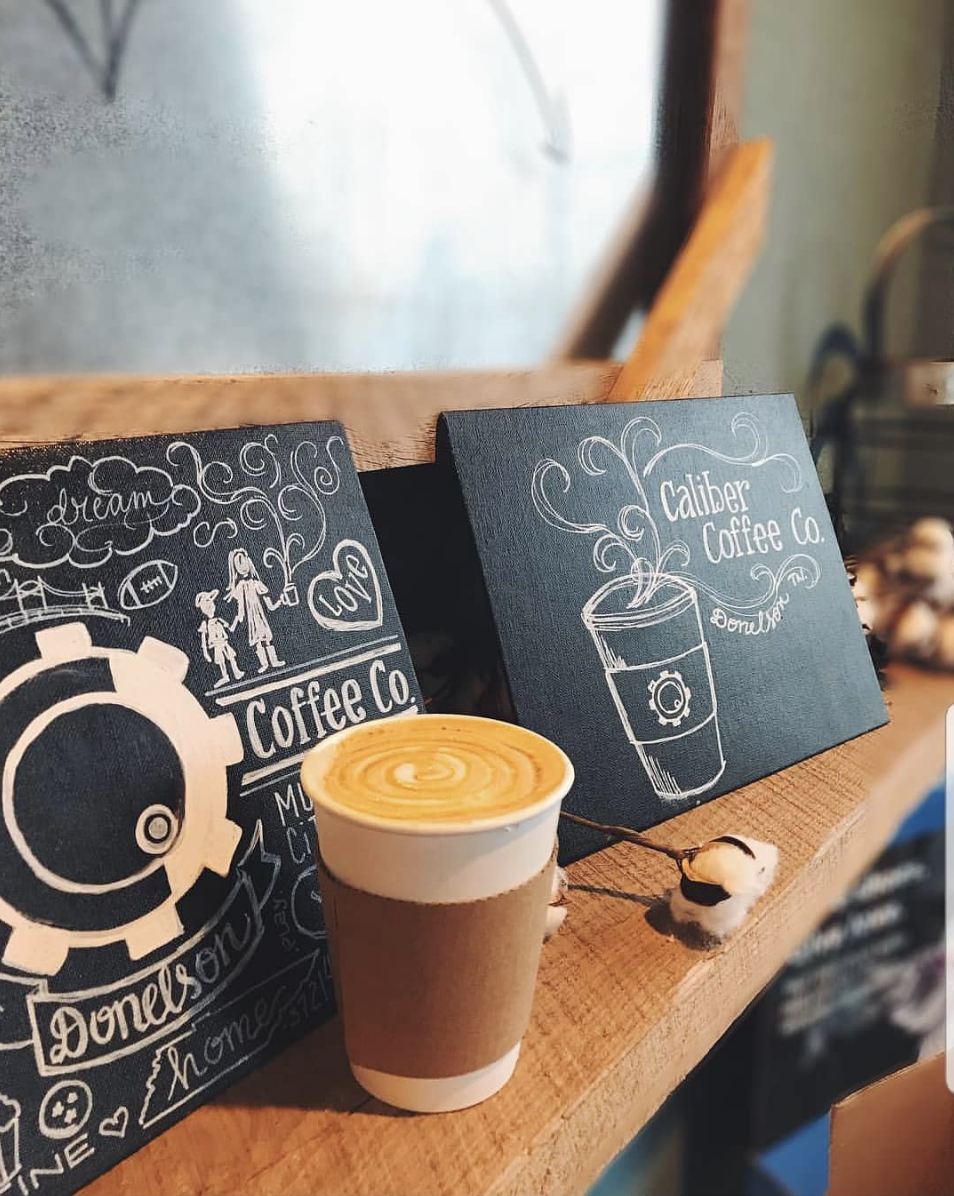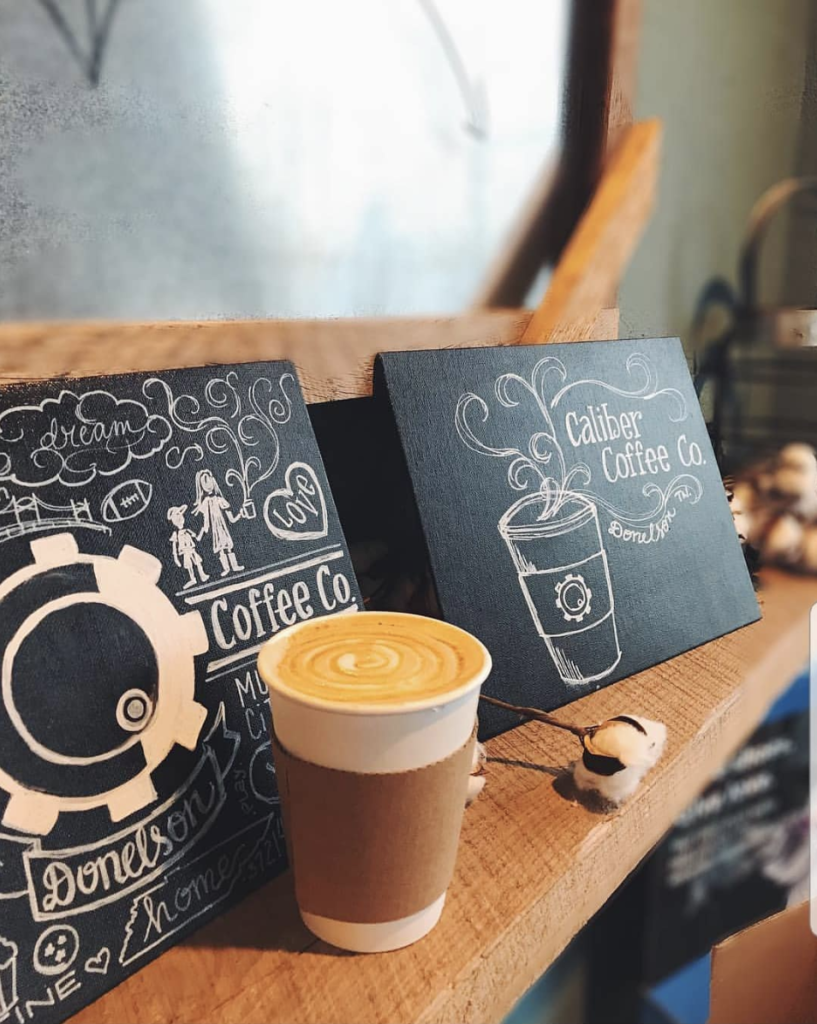 So, you guys use Friedrichs beans, but what is the one or two items you couldn't (could be equipment or supplies personnel etc.) that you couldn't function without? 
When we first opened we thought we could bake all the pastries from scratch and run the entire shop with just my wife, myself and a couple of friends. We did our soft open for a week, and almost collapsed from sheer exhaustion. We closed for 2 weeks, hired 12 people, crash course trained and re-opened ready to serve. We currently float a staff of 20 people, so I'd say that first and foremost our most important asset is our staff. We have a close core group that breathes our companies ethos and culture to "engage our community, one shot at a time" and they support us through the thick and thin and have become our extended coffee family in the trenches. As we cannot be everywhere at 1 time and 95 hour work weeks put a strain on having a happy guest service oriented face our staff is our shield and refuge. Also rad coffee =)
What are the biggest challenges you face as you enter into year 2 of your coffee shop?    
Maintaining staff as the seasons change (losing some high school kids as the go to college, life changes for others, moving to Cambodia for missions work)
continuing to hack away at buildout costs (whatever anyone tells you, city ordinances, building conditions, and contractor quotes will be more than you think) and debt.
What's been the biggest learning opportunity you've had? 
 
1.
Coffeefest
. Seriously, if you have the opportunity to go, do it. What we learned there was invaluable. I wish that we had gone earlier in our planning process, woulda saved us a ton.
2. Get a good CPA before you sell your first item.
The coolest thing our baristas have taught us is their stories. Invest in your people and their dreams, and they will, in turn, invest in your company and dream. We have the BEST staff, and we hear it all the time. Be involved in your shop, dictate the culture, lead by example.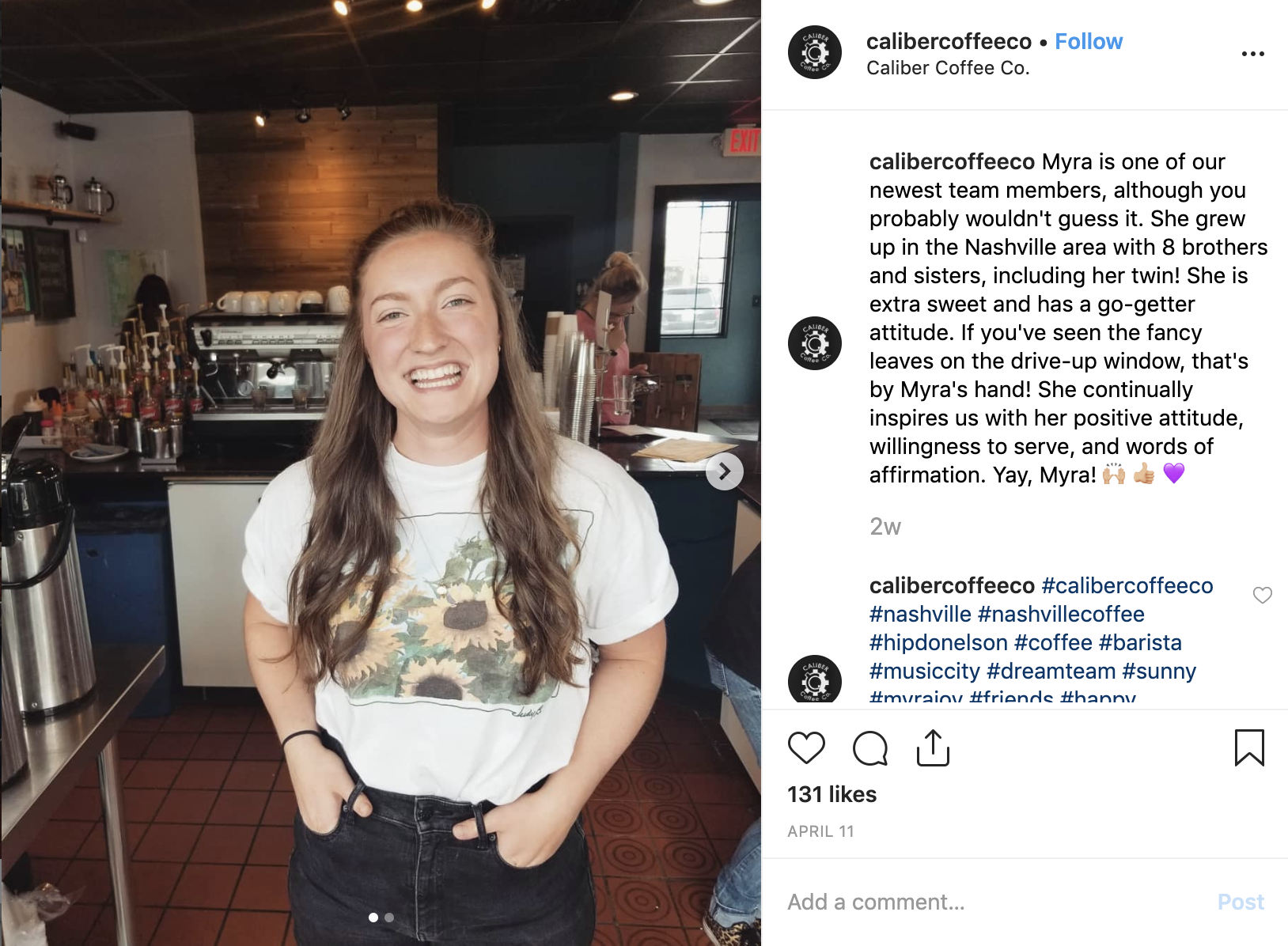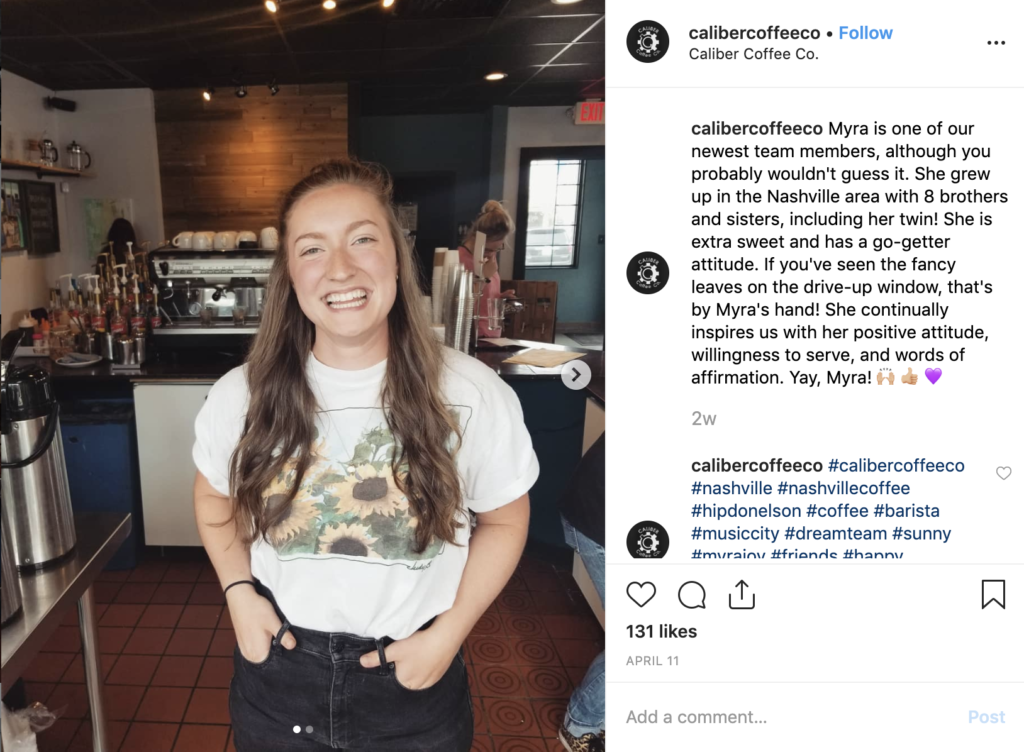 How do you stay engaged and updated with the newest cafe and coffee trends? 
Our staff are almost all coffee junkies so they scout a lot of the local shops and shops abroad for drink trends. We read cafe mags, search barista forums, good ol' Instagram, and read books. what's old is new right? Also, we check Starbucks (hissssss… booooo…. lol) menu rollouts and news, they spend millions in market r&d and are the biggest coffee chain in the world for a reason, right?
What is the next step for Caliber Coffee Co.?  
The next steps for Caliber are raising up leaders in our staff for a better level of autonomy, debt free (mostly by end of this fiscal year), and investing on some cafe hardware upgrades in refrigeration, and brewing apparatus, and being more involved in our community. Spending more tie with my family, and, oh, catching a few more zzz's =)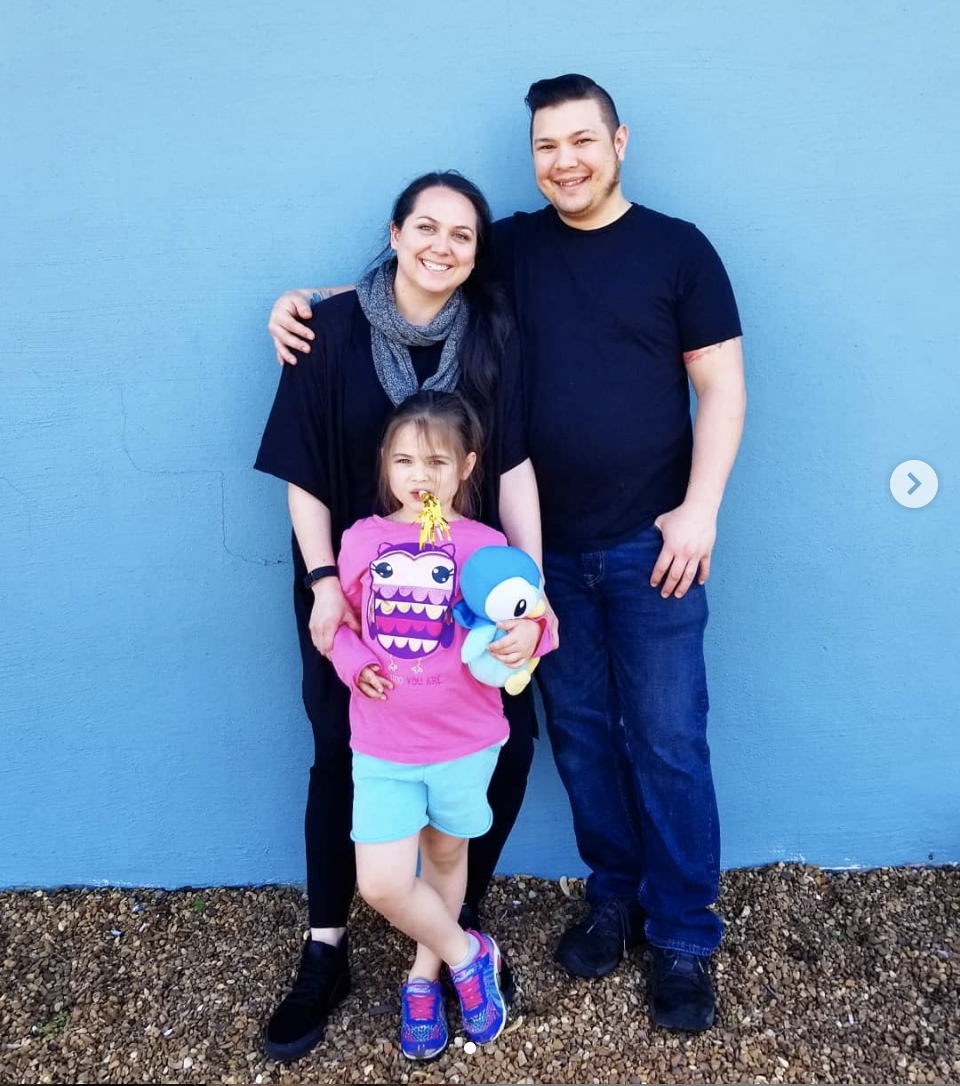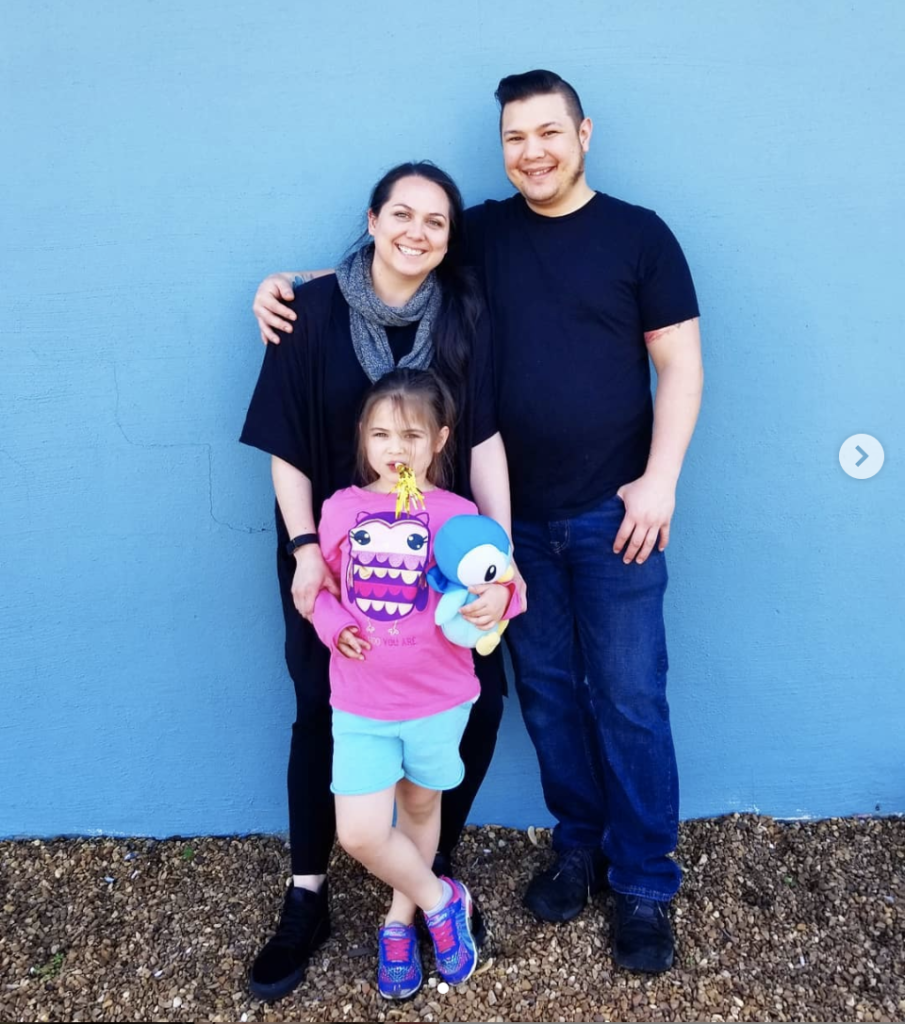 Keith & Alaina Schwartz
Owners-Caliber Coffee Co.
The intent of our Cafe Focus series is to empower and share experiences from real cafe owners. These owners do not get any special endorsement for participating in our Cafe Focus. If you or someone you know has something to share and offer other cafe owners, please contact us.